Global Citizenship project YR3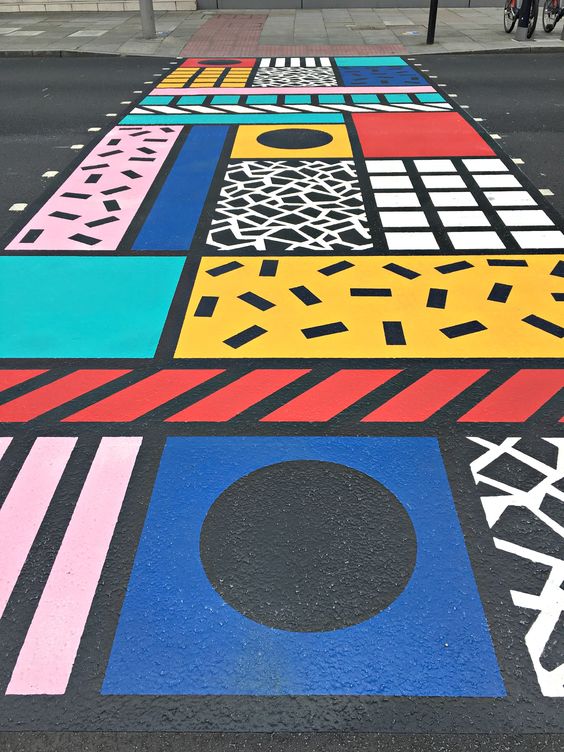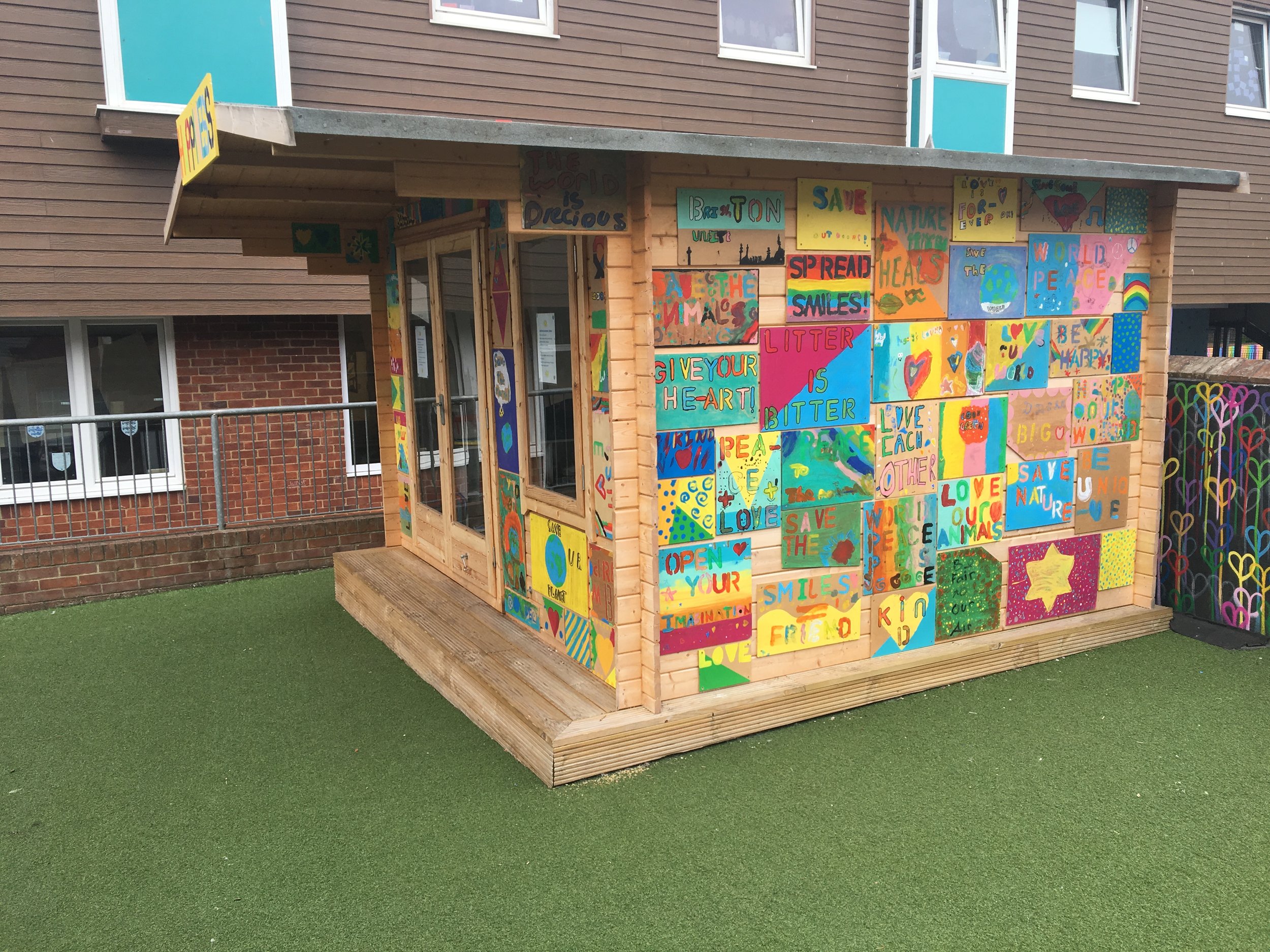 Workshops based on: 'Belonging, global citizenship'
As global young citizens, spreading positive messages is important. This part of year 3's trash to treasure topic project was to create a graphic banner.
The kids were introduced to some artists that use messages and slogans in their work. We looked at the work of Corita Kent, Anthony Burril, Camille Walala, Art + Believe and Deborah Sussman.
We then focussed our project on award winning contemporary designer Morag Myerscough's work in the 2018 Brighton Festival. Co-commissioned by Brighton Festival and Ditchling Museum of Art + Craft. 'Belonging' was Myerscough's first ever mobile installation: a bright, bold, touring bandstand programmed in conjunction with communities across Sussex. We invited the children to go and see the Bandstand for themselves and then reflect on the concept of 'belonging' by making their own banners. The banners will become part of a permanent installation within the school playground where we will have an opening ceremony and invite parents to view the children's work.
Collaborating with Dawn East of The Amazing Art Project during our Trash to Treasure topic was a wonderfully creative and exciting adventure!
This year our whole year group has been focusing on global citizenship: understanding how we can protect our planet, look after each other and spread positive messages. We worked with Dawn to think about how to tie together an idea generated by pupil voice for an 'Art Day' and these elements. Inspired by Brighton Festival artist Morag Myerscough, Dawn and I created a series of lessons and opportunities that saw children looking at the work of both Morag and Deborah Sussman (Graphic designer for the 1984 LA Olympics) before designing their own positive banners and collaborating to paint their final ideas onto reclaimed wooden boards. We then put their masterpieces on permanent display in our playground. The Year 3s have truly created a legacy that will spread their important messages long into the future. It was, for many children, a special highlight of their year. Dawn facilitated all elements of this project using her expertise and passion to great effect. Following this success, we plan to work with The Amazing Art Project an many more projects in the future.
Niamh O'Shea (Head of Year 3, Hove Junior School, Portland Road)